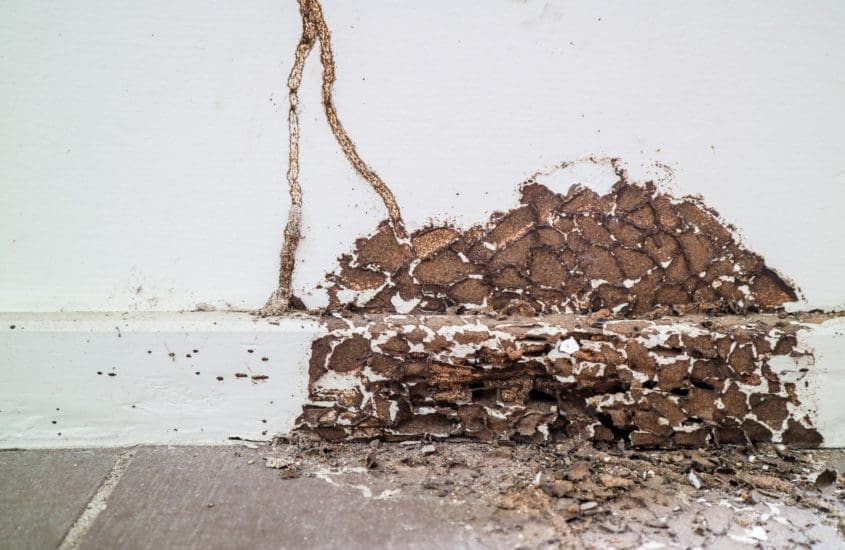 Early Signs of Termite Damage
Early Signs of Termite Damage
Discovering signs of termite damage in your home can be a concerning experience. Timely identification of these indicators is crucial to avoid extensive repairs and financial strain. Termites are notorious for their destructive behaviour, and swift action is essential to prevent severe structural damage. In this article, we will explore the significance of recognizing early signs of termite damage, including evidence of termites and termite infestation signs that could potentially impact your home.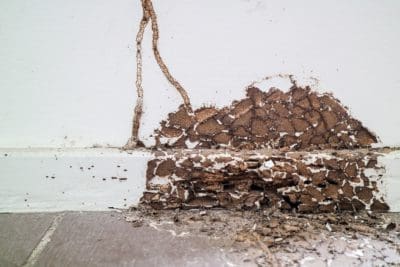 Signs of Termite Damage
Termites are often dubbed "silent destroyers" due to their ability to wreak havoc silently. However, several distinctive signs can alert you to the presence of these pests:
1. Wood Damage: Termites consume wood from the inside out, leaving a thin veneer of wood or paint on the surface. This can result in wood that appears smooth or even papery in texture.
2. Mud Tubes: Termites construct narrow mud tubes on walls, foundations, or other surfaces, providing them with protection as they move. These tubes can serve as a clear indication of termite presence.
3. Discarded Wings: After termites establish a new colony, they shed their wings. Finding discarded wings around your home is a strong sign of termite activity.
4. Bubbling or Uneven Paint: The moisture generated by termites as they tunnel through wood can cause paint to blister or appear uneven.
5. Hollow-Sounding Timber: Termites often consume wood from the inside, resulting in timber that sounds hollow when tapped.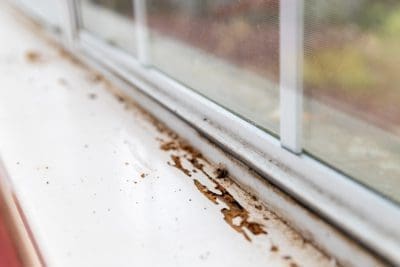 Found Termite Damage? Act Swiftly!
Should you encounter any signs of termite damage or suspect a termite infestation, it is imperative to take swift action. Consequently, procrastinating can result in additional deterioration of your property. Also given termites' rapid reproduction rate and their potential to cause significant harm, immediate response is essential.
Evidence of Termites in Your House
Evidence of termites in your house demands immediate attention. Additionally, identifying the signs early on can save you from costly repairs and protect the integrity of your property.
Signs of Termite Infestation
Recognizing signs of termite infestation is vital for preventing extensive damage. By staying vigilant and identifying these signs early, you can mitigate the risks associated with termites. Following, we recommend having regular annual Termite Inspections and offer protection of your property with Termite control such as a Termite Treatment.
Contact D-Tec Pest Solutions for Expert Assistance
At D-Tec Pest Solutions, we specialize in the identification and resolution of termite infestations. Our skilled professionals are equipped to assess the extent of the damage and implement effective solutions. Safeguard your home by taking proactive measures today. To schedule an inspection and shield your property from termite damage, contact us at 1300 725 758 or 0433 420 011.
Therefore, avoid waiting until the situation worsens. Act promptly to secure your home from the potential threats posed by termites.
https://d-tec.com.au/wp-content/uploads/2023/08/Depositphotos_227372654_XL-scaled.jpg
1707
2560
Tanya Glancy
https://d-tec.com.au/wp-content/uploads/2020/10/D-tec-logo-horizontal-transparent-HiRes.png
Tanya Glancy
2023-08-22 17:56:44
2023-08-22 18:43:25
Early Signs of Termite Damage