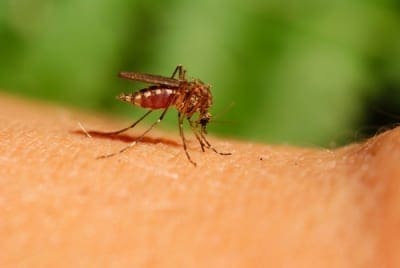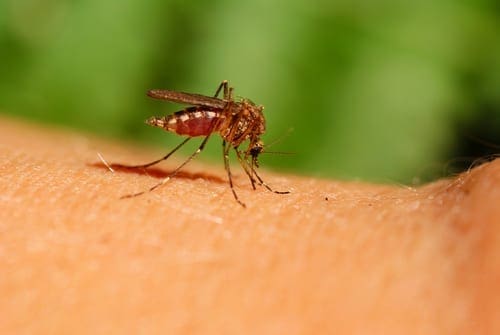 Mosquito Pest Control – D-Tec Pest Solutions
About Mosquito Bites
Mosquito Bites can cause series diseases and are classed as the most dangerous insect in the World. This time of the year in the Sunshine State we are all out and about doing recreational or social activities. While we make sure we protect ourselves with sunscreen you also need to be aware and protect your family, pets and yourself from some of these insects that can bite and sting.
With some people the reaction to bites and stings can cause redness, itchiness, swelling (welts) and pain around the bite or sting, for others, it can be quite serious and result in an allergic reaction such as coughing, wheezing, face swelling up, fainting, anaphylaxis.  With Mosquitoes they can transmit diseases, these include Ross River virus, Malaria, Dengue fever, Murray Valley Encephalitis virus, Barmah Forest virus and other vector-borne diseases.  With these diseases, symptoms can be from mild to fatal.
The male and female Mosquitoes tend to feed off nectar, sap and plant fluids but it is often only the female Mosquito bites as it requires a blood protein source for their egg development.
Mosquito Pest Control
Firstly, with mosquito Pest Pest Control – if you know there is a breeding site in a dam or creek close to your home, you may put in an application with your local Council. They may put in a mosquito management plan for example –  introducing small native fish that eat the larvae. Visit your local council or click here for Brisbane or click here for Logan.
Around the home:
Install flywire screens on all windows and check them regularly and mend any holes.
Prevent pools of water from forming around your home – clean gutters and drains regularly and mend leaking taps (great Termite tip also).
Change pets drinking water often and also the water in vases and bird baths at least once a week.
Keep swimming pools chlorinated or salted and empty them completely when not in use for long periods.
Empty children's wading pools regularly.
Keep fishponds stocked with fish.
Change light bulbs to iridescent.
Plant pots – remove or empty weekly.
Bromeliads – ask your local nursery about water absorbing crystals.
Boats, tyres, sandpits – cover up to prevent pooling of water.
Mosquito Prevention
Avoid outdoor activity when the insects are prevalent – dusk and dawn are when most mosquitoes are more active but some will be around during the day.
Wear long, loose-fitting clothes and in light colors.
Cover infant strollers with netting.
Use repellents on exposed skin (always read the label).
Outdoors, mosquito coils or citronella candles can be effective in small protected areas.
Check your pets regularly for any bites also.
Purchase a mosquito zapper to boost your mosquito pest control.
Mosquito Zapper & Mosquito Pest Control
D-Tec Pest Control can protect you from Mosquitoes. Ask us about our Mosquito Pest Control Services in Brisbane, Logan, Gold Coast and Ipswich Areas. 
Mosquito Spray
D-Tec can also help with a Mosquito Spray, contact us or phone our Office on 1300 725 758 or 0433 420 011.
https://d-tec.com.au/wp-content/uploads/2020/11/Depositphotos_1779943_s-2015.jpg
335
500
Tanya Glancy
https://d-tec.com.au/wp-content/uploads/2020/10/D-tec-logo-horizontal-transparent-HiRes.png
Tanya Glancy
2018-09-28 13:18:44
2023-09-18 13:34:39
Mosquito Bites – Mosquito Pest Control