Effective Strategies on How to Get Rid of Termites in Your House and Garden
Termites, though tiny, can wreak havoc on your home and garden. These wood-destroying insects can cause extensive damage if left unchecked. If you've discovered termite activity in your house or garden, don't panic. In this comprehensive guide, we'll walk you through proven methods on how to get rid of termites and protect your property from their destructive tendencies.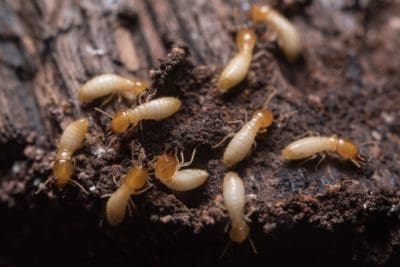 Identifying Termite Infestations
Before diving into eradication methods, it's crucial to correctly identify termite infestations. Look out for mud tubes along the foundation, discarded wings near windows, and hollow-sounding wood. Once you've confirmed an infestation, it's time to take action.
1. How to Get Rid of Termites in a House
Unfortunately, Termites often infiltrate homes through cracks in the foundation or gaps in the siding. Here's how you can effectively eliminate them:
a. Chemical Treatments: Professional-grade termiticides can be applied around your home's perimeter to create a barrier against termites. Additionally, localized treatments can target specific infested areas.
b. Fumigation: For severe infestations, fumigation might be necessary. A tent is placed over your home, and a gas is released to eliminate termites throughout the structure.
c. Bait Stations: Strategically placed bait stations contain termite-attracting substances laced with slow-acting toxins. Termites carry these toxins back to their colonies, effectively eradicating the entire population.
2. How to Get Rid of Termites Inside Walls
Consequently, Termites can also thrive within walls, making detection and elimination more challenging. As a result, here's how to tackle this issue:
a. Injecting Termiticides: Professional exterminators can inject termiticides directly into walls to target hidden colonies.
b. Drilling Holes: Creating small holes in walls and injecting foam-based termiticides can help reach inaccessible areas.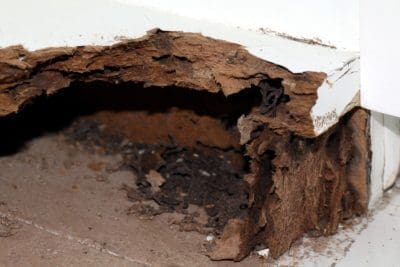 3. How to Get Rid of Termites in the Soil and Garden
In addition, Termites in the garden can eventually find their way into your home. Prevent their spread with these steps:
a. Soil Treatment: Applying termiticide to the soil around your home and garden can create a protective barrier.
b. Moisture Control: Termites thrive in moist environments. Fix leaky pipes and ensure proper drainage to reduce moisture levels.
c. Remove Dead Wood: Clear your garden of dead trees, stumps, and debris as termites are attracted to these and can lead to an infestation.
Again, don't let termites destroy your home and garden. If you're struggling with a termite infestation that's beyond your control, it's time to seek professional help. Contact D-Tec Pest Solutions, experts in termite eradication and prevention. With their specialized knowledge and experience, they can help safeguard your property from the destructive power of termites.
Furthermore getting rid of termites requires a combination of proper identification, targeted treatments, and preventive measures. By following the strategies outlined in this guide, you can effectively combat termite infestations both within your house and in your garden. Finally, remember swift action is essential to minimize damage and preserve the integrity of your property. If the situation seems overwhelming, don't hesitate to reach out to professionals like D-Tec Pest Solutions to ensure a termite-free environment for years to come.
https://d-tec.com.au/wp-content/uploads/2023/08/Depositphotos_91413352_XL-scaled.jpg
1707
2560
Tanya Glancy
https://d-tec.com.au/wp-content/uploads/2020/10/D-tec-logo-horizontal-transparent-HiRes.png
Tanya Glancy
2023-08-09 12:00:41
2023-08-18 17:39:52
How to Get Rid of Termites