How to Get Rid of Rats in the House
How to Get Rid of Rats in the House: A Comprehensive Guide by D-Tec Pest Solutions.
Discovering the presence of rats in your home can be an unsettling experience. These resilient rodents not only cause damage to property but also pose potential health risks. At D-Tec Pest Solutions, we understand the urgency of addressing rat infestations. In this comprehensive guide, we will walk you through effective methods to eliminate rats from your house, ensuring a safe and pest-free living environment.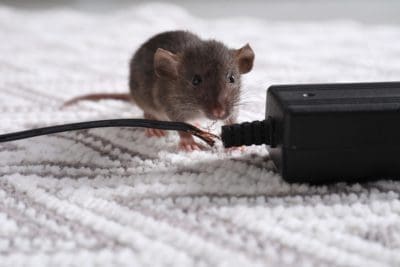 How to Get Rid of Rats Outside
Firstly Rats often infiltrate homes through outdoor pathways. Safeguard your living spaces with these proven strategies:
Secure Your Outdoor Spaces: Prevent rat attraction by securely storing pet food, birdseed, and trash in airtight containers.
Seal Entry Points: Thoroughly inspect your home's exterior for openings and gaps. Seal these entry points using durable materials like steel wool and caulk.
Trim Greenery: Keep vegetation around your property well-trimmed to eliminate potential hiding spots for rats.
Rat Control: Proven Techniques for Eradication
When rats have already taken residence in your home, it's time to act swiftly. Rely on our expertise to implement effective control measures:
Strategic Trapping: Deploy strategically placed snap traps and live traps near areas of high rat activity. Our professionals ensure traps are set appropriately and monitored regularly.
Professional-Grade Baits: Utilize carefully selected rodenticides within secure bait stations. Our targeted approach minimizes risks to non-target animals.
Cutting-Edge Repellents: Leverage electronic repellents emitting discomforting frequencies to deter rats. While not foolproof, these devices can discourage rat presence.
Optimal Rat Extermination: Preventive Measures
Furthermore, preventing rat infestations is a proactive way to safeguard your home. Follow these tips to create an inhospitable environment for rats:
Embrace Cleanliness: Regular cleaning reduces crumbs and spills that attract rats, making your home less appealing to these pests.
Effective Waste Management: Tighten trash can lids and promptly remove garbage to deny rats access to food sources.
Smart Firewood Storage: Store firewood away from your home and off the ground to discourage rats from nesting.
Consequently severe rat infestations, it's prudent to seek expert assistance:
Comprehensive Assessment: Our seasoned pest control experts conduct meticulous property assessments to identify infestation sources and entry points.
Tailored Solutions: Benefit from personalized plans incorporating traps, baits, and exclusion techniques, all tailored to your unique situation.
Ongoing Monitoring: Our professionals ensure lasting results through consistent follow-up visits and necessary strategy adjustments.
Facing a rat infestation can be overwhelming, but with D-Tec Pest Solutions, you're not alone. From preventing outdoor entry to implementing effective eradication techniques, we have the knowledge and tools to ensure your home becomes rat-free. Whether you choose our expert guidance or our professional pest control services, your satisfaction and comfort are our top priorities. Take action today and contact D-Tec Pest Solutions to reclaim your space from unwanted pests.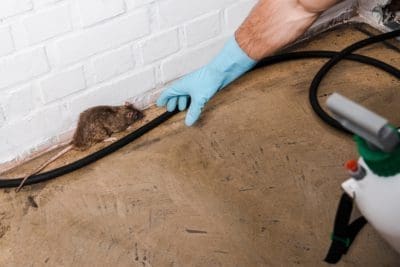 Ready to bid farewell to rat infestations? Contact D-Tec Pest Solutions on 1300725758 or 0433420011 today for a comprehensive solution tailored to your needs. Our expert team is committed to delivering a rat-free environment, ensuring your peace of mind.
https://d-tec.com.au/wp-content/uploads/2023/08/Depositphotos_478967658_XL-scaled.jpg
1707
2560
Tanya Glancy
https://d-tec.com.au/wp-content/uploads/2020/10/D-tec-logo-horizontal-transparent-HiRes.png
Tanya Glancy
2023-08-23 19:10:37
2023-08-23 19:19:51
How to Get Rid of Rats in the House