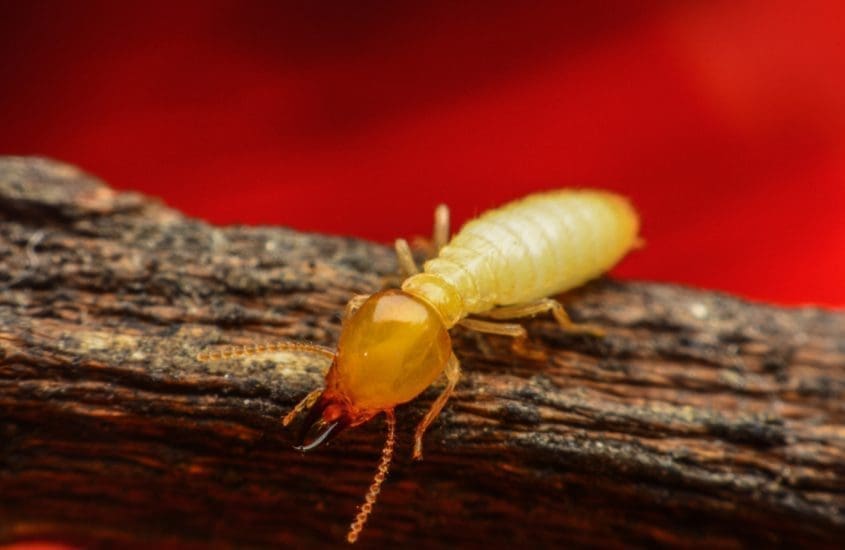 What do Termites look like?
What Do Termites Look Like? A Comprehensive Guide
A question we often get at D-Tec Pest Solutions is what do termites look like? We talk below about their appearance, what to look for, what they sound like, identifying and signs of Termites.
Firstly, Termites can often be referred to as white ants, they are silent destroyers that can wreak havoc on your property. Recognizing these elusive pests is crucial for early detection and prevention. In addition to this detailed guide, we'll delve into the various aspects of termite identification, including their appearance, behaviour, and signs of infestation. D-Tec Pest Solutions is here to equip you with the knowledge you need to protect your home from these destructive insects.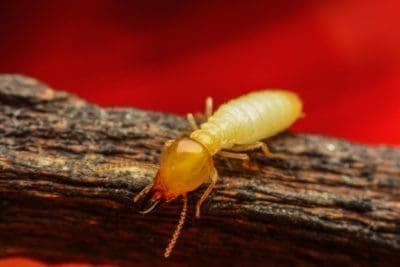 Debunking the Termites –What Do White Ants Look Like?
Understanding the Termite Myth: Despite being called "white ants," termites are not ants at all. Learn to differentiate between these two distinct pests.
Physical Appearance: Termites have straight antennae, a thick waist, and a soft body. In short, their pale or translucent colouration sets them apart from true ants.
What Do Termites Sound Like: Uncovering the Silent Destroyers
Termites are not known for making audible noises which makes their quiet nature challenging to detect as a Homeowner. However, D-Tec has the Technology to hear the sounds Termites make. In this video, we show the 'clicking sounds' that they can make. It is the soldiers headbanging.
What Do Termites Look Like in the Home? Identifying Infestations
Mud Tubes: Subterranean termites construct mud tubes to travel safely between their nest and food source. These tubes are a clear sign of an infestation.
Damaged Wood: Termites feed on wood from the inside out, leaving a thin layer of wood or paint on the surface. Look for hollow-sounding or weakened wood.
How Do I Know If I Have Termites: Signs of Infestation
Discarded Wings: Flying termites, or "swarmers," shed their wings after mating. Finding discarded wings around windowsills or on the floor indicates termite activity.
Small Holes in Wood: Termites create small holes called "kick-out holes" to dispose of their waste. These holes can signal an ongoing infestation.
What Does a Termite Nest Look Like: Navigating Termite Habitats
Varied Nest Types: Termites also build nests in various forms, from underground tunnels to large mounds. Drywood termites, for instance, nest within the wood they infest.
Identifying Swarmers – What Do Flying Termites Look Like:
Distinct Characteristics: Flying termites have straight antennae, equal-length wings, and a uniform waist. Their swarm is often a sign of an established colony.
The Heart of the Colony – What Does the Queen Termite Look Like?
Unique Role: The queen termite is vital for colony survival, constantly reproducing to sustain the population. She is larger than other termites, with an elongated abdomen.
Recognizing what termites look like and understanding their behaviour is essential for protecting your home. Early identification can prevent extensive damage and costly repairs. If you suspect a termite infestation, don't hesitate to contact D-Tec Pest Solutions. Our expert team is equipped with the knowledge and tools to effectively identify, treat, and prevent termite problems. Furthermore, safeguard your home today and reach out for a comprehensive inspection and tailored solution.
In conclusion, we recommend shielding your home from the destructive forces of termites. Contact D-Tec Pest Solutions now for expert termite inspection, prevention, and eradication services. Our dedicated team is ready to help you maintain a termite-free environment.
https://d-tec.com.au/wp-content/uploads/2023/08/Depositphotos_85982008_XL-scaled.jpg
1707
2560
Tanya Glancy
https://d-tec.com.au/wp-content/uploads/2020/10/D-tec-logo-horizontal-transparent-HiRes.png
Tanya Glancy
2023-08-24 13:45:38
2023-08-24 14:08:23
What do Termites look like?